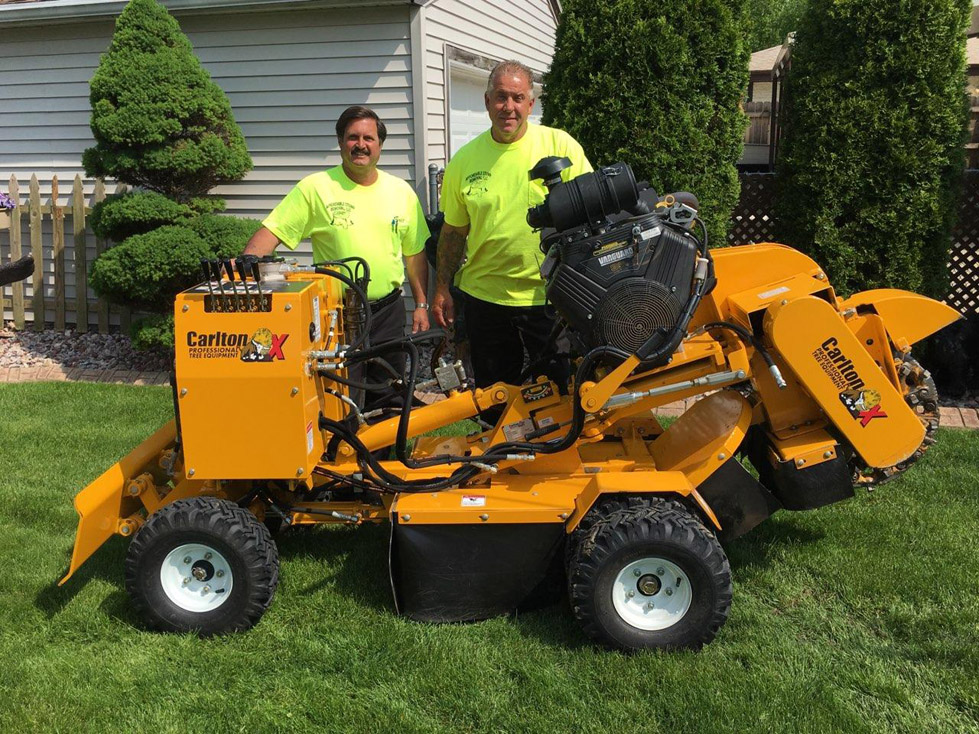 STUMP TROUBLE?
Affordable Stump Removal, LLC quickly and cleanly removes any stump from your property. Eric Christensen and Dave Wied offer friendly, reliable service with the knowledge to tackle a wide variety of removal projects. For cost-effective stump removal, look to Affordable Stump Removal, LLC.
EXPERIENCE
Combined, Dave and Eric have over 40 years of stump and tree removal service experience, ensuring you'll receive the expertise needed to get your job done right. We'll take great care to meet your job specifications.
---
SERVICES
In addition to stump removal, we can also trim and cut down small-size trees. For larger tree jobs, we consult with an arborist. Call us at (414) 327-1777 about tree trimming, topping and tree removal services.
---
BUSINESS TO BUSINESS
We provide stump removal services for businesses, too! If you're a contractor, landlord, landscaper or business owner in need of stump removal, we would be glad to work with you.
STUMP REMOVAL DEMONSTRATION
Take a closer look at how we remove a stump from start to finish! You can expect a procedure similar to this for your stump removal project.

Affordable Stump Removal, LLC has received accreditation by the Better Business Bureau since 2011 by meeting its high standards of trust, integrity, transparency, customer privacy protection and responsiveness. We are committed to offering you the highest quality service possible and will work with you to resolve any issues.
---
Affordable Stump Removal, LLC has been given the Super Service Award by Angie's List for the fifth straight year. We rank among the top 5% of businesses in our category within southeast Wisconsin for the high quality of service we provide to our customers.


CUSTOMER REVIEWS
"They couldn't have done a better job. From quickly returning my very first call, to scheduling flexibly, to performing all work & cleaning up afterwards, Eric & Dave were 'top shelf'."
---
"AWESOME!!! From the initial call back from Dave, which was less than an hour after I left the message, to him loading his grinder back on the trailer... Love that kind of service and attention."
---
"They were professional and friendly. I had just called them Thursday night and they were able to come out Monday morning! I definitely would recommend them..."
---
"Showed up on time and did everything I wanted done. Ran into some rocks in the hedges, but they adjusted approach and finished the work. Very happy with the results."
PHOTO GALLERY
View pictures of a recent stump removal for one of our customers.